'Farewell to Adventure' follows Skipper Bob Shepton as he prepares to sell his beloved boat to pay for the care of his wife, Kate, in her battle with Alzheimer's.
85 year old Bob is an experienced Arctic explorer and regularly takes climbers and sailors on expeditions to the Canadian Arctic and Greenland. He is a certified ice pilot, author of three books, father of six and husband of 55 years. It is in his role as a husband that we meet him in 'Farewell to Adventure". Kate's Alzheimer's is worsening, and Bob is adjusting to life on land to care for his wife.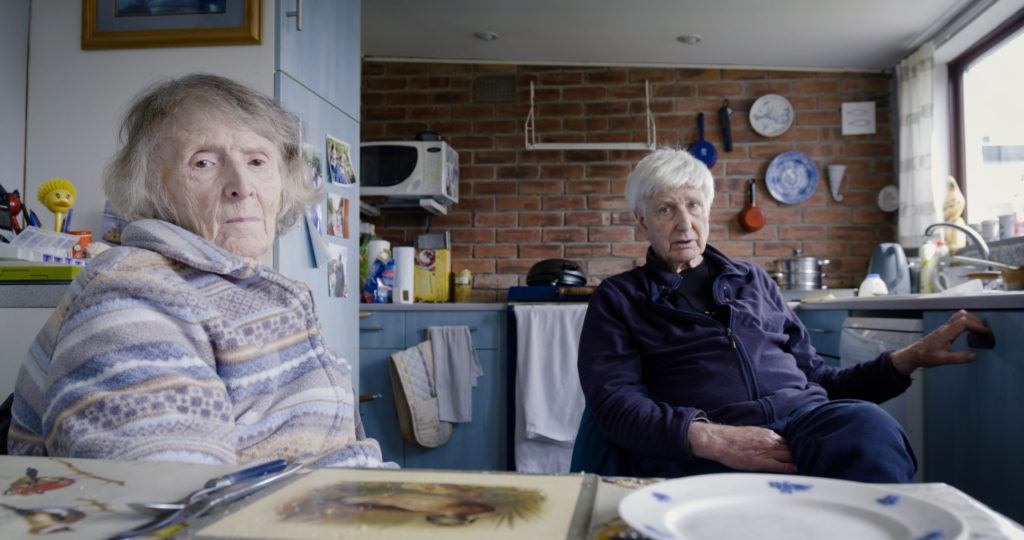 We meet Director Chris Prescott to discuss in further detail, 'Farewell to Adventure'.
You're a very adventure driven filmmaker by nature, what appealed to you in particular about Bob Shepton's story? 
Adventure and the outdoors is something I've been passionate about from a very early age and I was first introduced to the world of climbing by my cousin when I was 16. Within a matter of weeks I realised I'd found my calling in life and I quickly found my place within the tight knit community of like-minded climbers.
This was around the same time that YouTube appeared on the scene and one of the first videos I remember seeing involved a crazy group of Belgian climbers sailing to Greenland in search of unclimbed big walls. Skippering the tiny sailboat 'Dodo's Delight' that took them there from Scotland was a white haired, well spoken English reverend who despite being in his mid-seventies was very much part of the expedition.
From impromptu musical jam sessions to 'sunbathing' on icebergs the boat's ageing skipper even climbed a big wall himself.
This was Bob.
I returned to the 'Vertical Sailing Greenland' series time and time again over the years and I was always awestruck by the unadulterated fun of the trip despite the seriousness of their situation. For me it optimised the spirit of adventure. Fast forward to 2017 and I was making a film about one of Scotland's best climbers Dave MacLeod and his passion for exploring some of the remotest parts of the Highlands.
As part of the film Dave wanted to explore the cliffs of Hirta, the biggest island in the St Kilda archipelago. After a chance encounter at a film festival he arranged to sail there from Oban with Bob on the now famous (or should that be infamous!) Dodo's Delight. The prospect of a trip with Bob was equal parts exciting and intimidating and I definitely had to act cool when we first boarded the boat on the small jetty at Appin.
It took a few days to get over the feeling that I had stepped into a film set, already knowing every part of the boat from the years of seeing it on film. Despite being a very unassuming figure Bob was clearly in his element on the boat, nimbly moving about in rough weather despite now being in his eighties.
Over dinner he'd regale us with stories from adventures past, including the time he accidentally set fire to his original boat whilst over wintering in Greenland and was left stranded on the ice, alone and already in his seventies.
As the days went by I started to realise quite how much there was to Bob's story and I started to get the idea that he would make the perfect subject for a documentary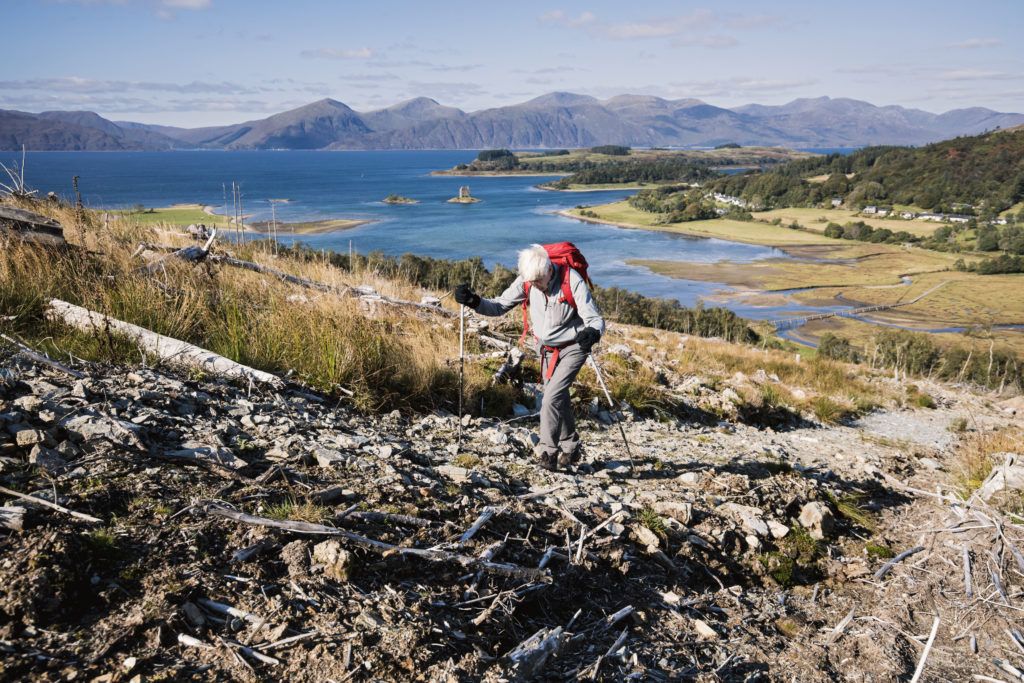 You seem to have cultivated quite a relationship with Bob before the cameras rolled, do you feel this comes over in the documentary, how did you approach this?
I find it's always a difficult balancing act when working with a subject who you know prior to filming.
The main benefit is it can help them feel more relaxed on camera and to be more candid, especially when they begin to forget the camera is there. It's also useful to have an understanding of the person's backstory as it can help ask probing questions that get them to open up about subjects they might not do otherwise.
The main disadvantage of knowing someone's story too well is it can sometimes make you forget to ask the crucial questions that tie the threads of their story together. What might seem obvious to you may not make sense to others without a wider knowledge of the person and this can sometimes only become apparent when you reach the edit stage.
With 'Farewell to Adventure' it was very much split down the middle in regards to relationships. I knew Bob well from our previous trip and had built a rapport with him that made filming relaxed and straightforward. On the other hand I only met Bob's wife Kate on day one of filming and due to her advancing Alzheimer's disease it always made our interactions an interesting experience.
It would usually take some time to explain to her why the camera was there; she would then forget about it for a short period of time before again asking about the camera.
One of my most memorable moments from the shoot was Kate looking dead pan into the camera and saying 'he can't read but he has the loveliest camera I've ever seen!', it was hard not to laugh!
I definitely got to know Bob better during the production period and as Kate's illness progressed he slowly opened up more about his feelings. Bob's reservedness was my biggest concern going into the film, very much a trait of his generation, and to see him begin to talk about his feelings towards Kate really made a big difference to the finished film for me.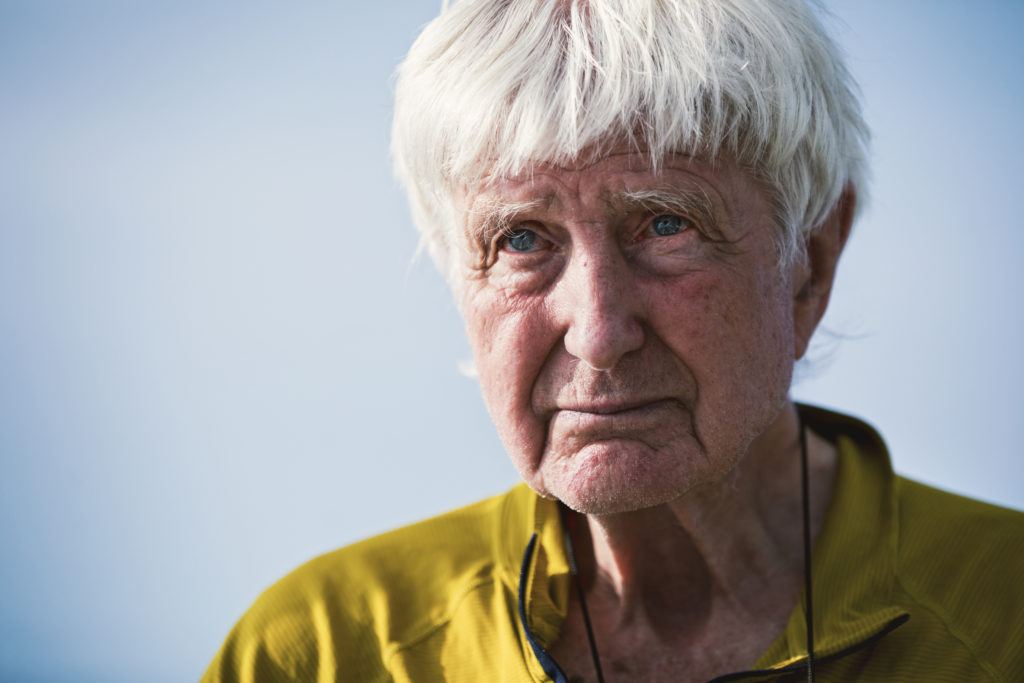 How would you summarise what you wanted to convey in the film and did this change while filming?
The narrative of 'Farewell to Adventure' changed significantly during the course of filming.
Before starting the project the aim had been to shine a light on Bob's impressive life story; from his early childhood in Malaya to his never ending list of sailing adventures in later life. I also wanted the film to challenge some of the preconceptions surrounding age and ability as this was one of the things I found so captivating about Bob. His willingness to go on long and arduous expeditions despite being an octogenarian was something I found very inspiring.
As is often the case with observational documentary filmmaking the narrative evolved considerably during the course of filming and although the original themes of the film remained the story of Bob and his wife Kate came to the foreground. With every remarkable person there is often an equally remarkable person behind them and this turned out to be very much the case with Bob and Kate.
I see 'Farewell to Adventure' being as much a love story as it is an adventure film.