SDI director Noe Mendelle is in Pakistan for the workshop and screenings of Pakistan Stories with British Council.
The week long in-person event comes at the end of months of filmmaking workshops for 10 Pakistan female filmmakers. Under the guidance of Noe Mendelle and Alexandra Colta, who have been holding weekly workshops in filmmaking and in collaboration with Patakha Picture, Sharmeen Obaid-Chinoy. Pakistan Stories has been funded by British Council and forms part of a series of celebrations of 75 years of independence.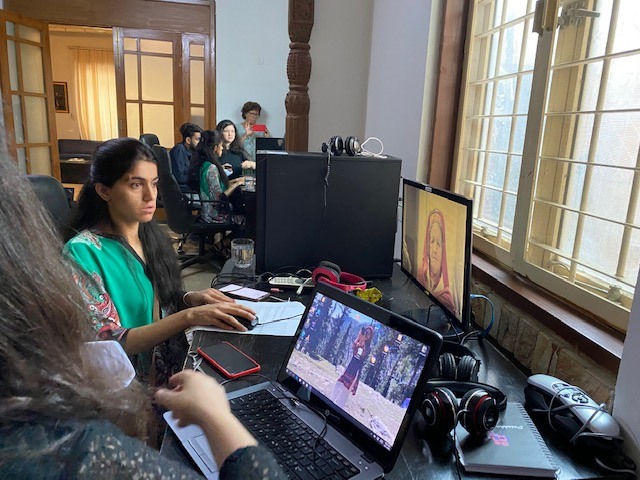 "Scottish Documentary Institute is very excited to be part of a collaboration with Patakha Pictures and British Council Pakistan, involving nurturing female filmmakers in enhancing their directorial voice in documentary. Working with reality is a humbling experience and female filmmakers are especially well equipped creatively and mentally to engage with emotional, challenging stories that need to be shared with the rest of the world." – Noe Mendelle.