We are partnering with Take One Action to present this free event aimed at filmmakers and film students.

Blurring the lines: walking into, not over, someone's life
As creative artists for whom ethics lie at the core of their practice, documentary filmmakers routinely face difficult decisions when exploring controversial issues or filming vulnerable individuals.
Rokhsareh Ghaemmaghami, who started her documentary career with animated works, had to grapple with a particularly sensitive journey when the very act of filming her young protagonist's story opened up life-changing prospects. Don't miss this opportunity to delve into one of 2016's most successful documentary films.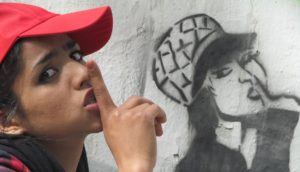 Ghaemmaghami's film Sonita is screening at this year's festival:
Glasgow GFT | 23 Sept | 19.00 Buy tickets
Edinburgh Filmhouse | 24 Sept | 20.35 Buy tickets