In this unique filmmaker workshop, Chilean director, journalist, visual artist, and teacher, Joanna Reposi Garibaldi, will give an insight into the making of her documentary feature, Lemebel (2019). Joanna uses countless slides and video clips to shape a multi-layered portrait of Pedro Lemebel – a contemporary artist in Pinochet's dictatorial Chile who was a pioneer of the queer movement in Latin America. Joanna will show short excerpts of her work and give feedback on your own projects in development. Lemebel will be screening as part of the Festival at Glasgow Film Theatre on Sunday 6 October (click here to book tickets for the screening).
Free with limited places available. To book, please use the button below. Organised in collaboration with SQIFF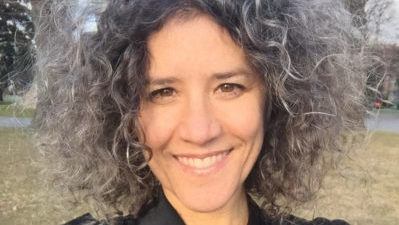 Click here to submit your filmmaking project to receive feedback on at the workshop – please note you also need to book a place at the workshop using the button below.