The Edinburgh Pitch is an international documentary pitching forum for independent filmmakers and productions companies developing and raising finance for urgent, challenging, engaging authored feature films.
In a supportive lab-like environment, the 12 selected projects will be invited to take part in a preparatory workshop (Monday 12th June) before pitching to an industry panel on Tuesday 13th June and being offered one-to-one meetings the next day (Wednesday 14th June).
The selected project for the Edinburgh Pitch 2023 have now been announced. Read more about them here.
And we're delighted to be welcoming representatives from ARTE La Lucarne, CONIC, DAE, Documentary Alliance Films, Doc Society, In-Docs, MUBI, Netflix,POV/America-Reframed, Screen Scotland, SVT, Taskovski Films and Visions du Réel on our panel this year.
The Edinburgh Pitch is Scotland's only public pitching forum and the 17th edition will take place in person in Edinburgh.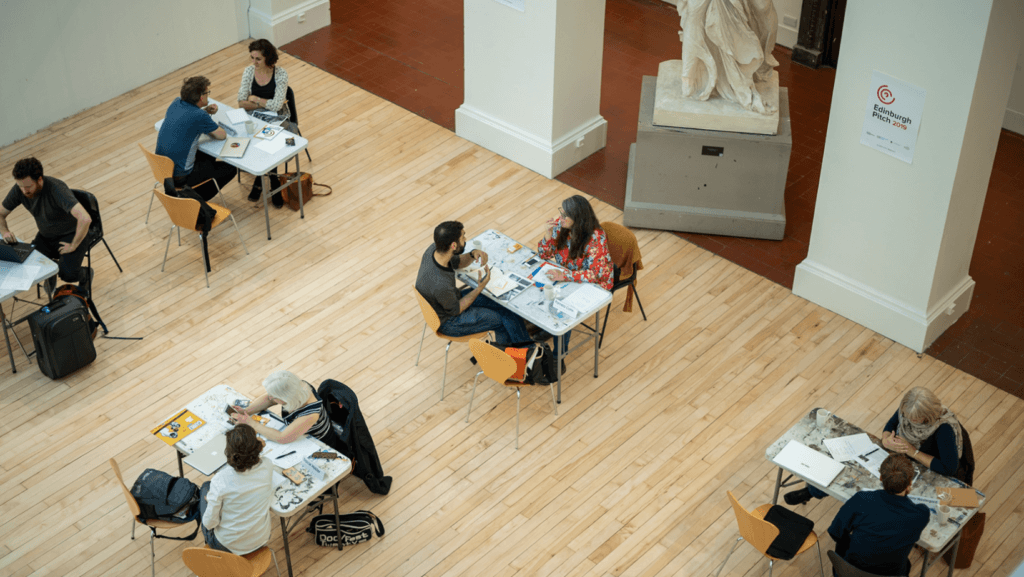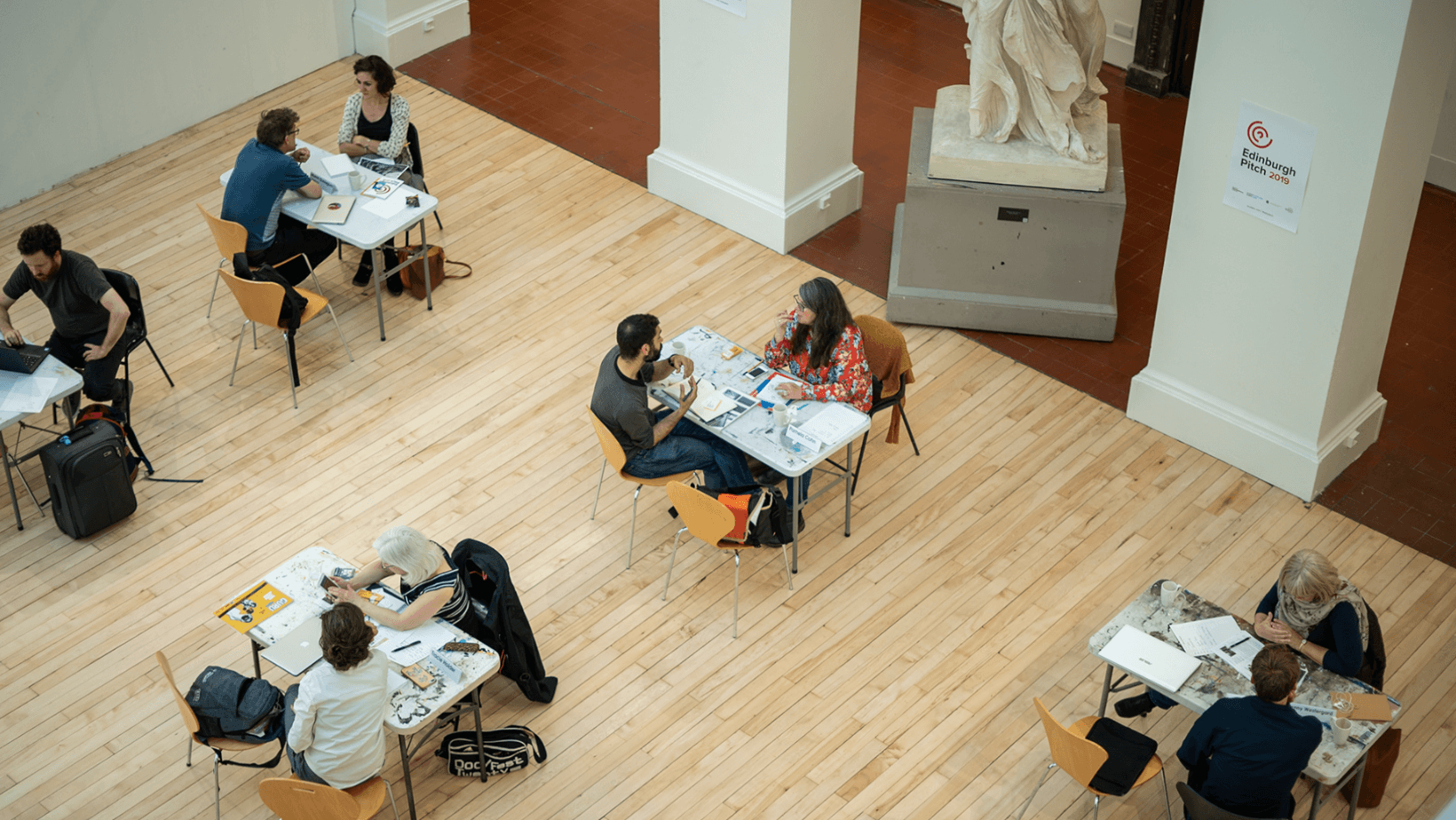 ABOUT THE EDINBURGH PITCH
Previous successes of the Edinburgh Pitch include the 2020 Oscar-nominated The Cave, the 2021 Locarno Semaine de la Critique winner A Thousand Fires and the 2022 Much Ado About Dying, which had its international premiere at IDFA 2022.
Scottish Documentary Institute is committed to offering clear and accessible application processes open to everyone. On request this information is available in alternative formats. We offer access support to disabled applicants, tailored to individual requests and our team can offer advice to new applicants and support them to make an application.

The Edinburgh Pitch is supported by