SDI has been mentoring Duncan Cowles since his graduation at Edinburgh College of Art and helped him to move up the ladder. One short film after another, he dazzles us with his quirkiness and his take on life around him. His latest work is moving and brave, taking us into mental health and the fragility of being, and here he takes us behind the scenes of Scary Adult Things.

From shorts to TV – but why?
Since graduating Edinburgh College of Art back in 2013 I've made short films for myself, short films for companies, short films for broadcasters, short films for pretty much everything and everyone. I've even done a handful of 'TikToks' for my sins. I believe I will always enjoy the immediacy and satisfaction of making short form work, but I've always wanted to simultaneously move into longer form stuff, and have been making moves towards both TV and feature length projects for some time.
For example, I have been working on my first feature length documentary Silent Men since late 2016, which is nearing completion, but feature documentaries can take a long time for story reasons, funding reasons, or simply 'having no idea how to make them' reasons. (I'm getting there though, honestly)
I've been dipping my toe into TV for a while in the hope that I could work more regularly with broadcasters. In 2017 I pitched and made Taking Stock, a four minute short film for Channel 4's Random Acts, in the same year I was commissioned to make All Aboard! a 22minute doc for STV, and in 2019 I began making a semi-regular VT (VT = TV-speak for a short film/feature that is contained within the wrapper of a larger programme) called Put a Shift In for BBC Scotland's A View from the Terrace.
Each of these experiences with TV was very different, and helped me gain a lot of understanding of the way the world of broadcasting worked, and how it differed to the world of short film that I was used to. I've always hoped that my style of documentary would lend itself reasonably well to something series based on TV if given the opportunity, so I've consistently kept working away on ideas in the hope that I could one day get to do something.
Scary Adult Things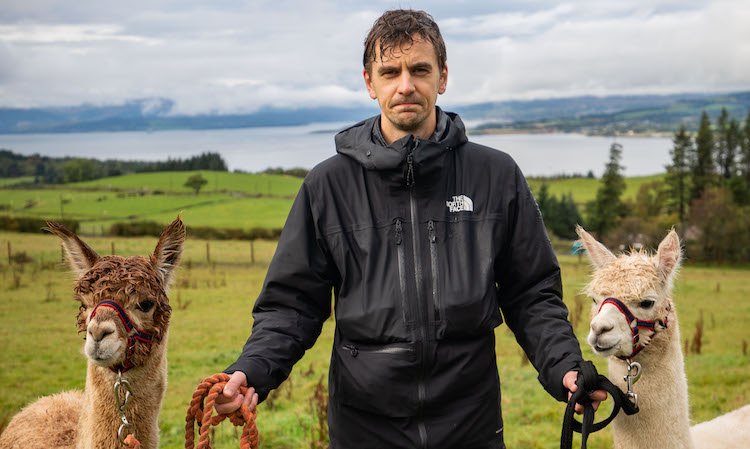 Commissioned by BBC Scotland, Scary Adult Things follows me investigating millennial issues such as living at home with your parents into your 30s for example, or alcohol and whether we're drinking too much, the weird world of side hustles and if playing video games an acceptable adult thing to do?
Each episode takes an insecurity of mine or a question I have, and sees me go out and speak to other young people about it to attempt to find out more and maybe make myself feel a little better and worry less about it. Are we all just collectively winging it, and what's the reality of how young folk are living their lives behind the social media curtain?
Pitching
Scary Adult Things came from an amalgamation of many different ideas I had. If you were to look inside my 'ideas folder' (a basic notes app on my mobile phone), you'd see that 'Digs', which became the pilot/episode 1 of the series, was initially a stand-alone project idea. Similarly, 'Side Hustles' which became episode 2 was also a separate idea for a different project. I combined many of the topics and things I was interested in looking at into the series format of Scary Adult Things.
Most of the things I was wanting to do linked to the theme of millennials and trying to solve some sort of question or insecurity I was feeling, and so it made sense to try it as one bigger idea and make each episode it's own mini-journey.
When I pitched the idea of 'Digs' to make a pilot for the series, I didn't really know what I was doing yet. I thought that hopefully it could work as a six-part series, but I equally thought that it if I couldn't be trusted with a full series yet, it might work also well as just a series of shorts. When the pilot was commissioned, part of what I had to figure out in order to deliver the project was what it actually was.
I teamed up with Edinburgh based company Studio Something who I had a good relationship with and felt could really help me with the whole thing. I'm used to working by myself a lot, and do need to be left alone a lot to just do my weird thing at times, but I also wanted to work with people who would really bring some energy and enthusiasm to the project and give it the best chance of becoming a real TV series that was seen by actual real life people. They encouraged me to keep thinking big and aim for the six part series, not just a series of shorts, and possibly had a little more faith in my idea than even I had in it myself at times.
I could talk for days about the work that followed, the making of the pilot, developing and pitching the series as a full six episodes, the research process and finding contributors, filming it all, editing, doing the online remotely, etc. The whole series was such a massive learning curve and rich fulfilling experience to do, and I count myself really lucky to have been given the opportunity.
Will I ever be allowed on the TV again? Who knows, I hope so.
Some rapid-fire tips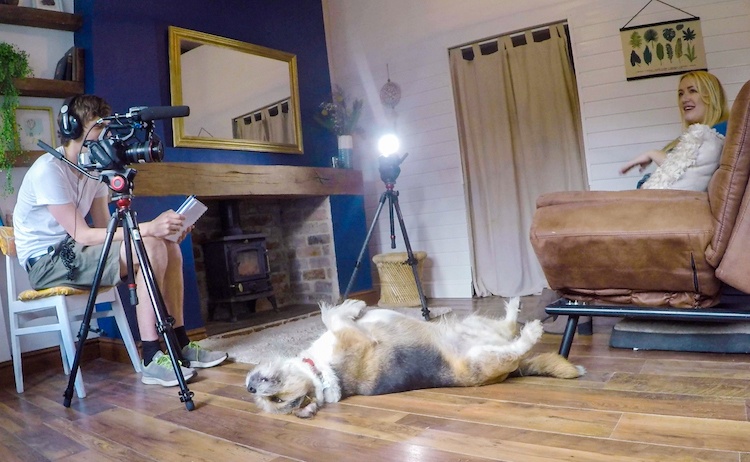 Instead of me rambling on and on about every aspect of the production, below are some rapid-fire tips I thought I'd lay down for anyone thinking of moving from shorts to TV work:
Come up with ideas constantly: It might sound rubbish, it might even be rubbish, but write it down, and come back to it later. Ideas develop and morph over time and come to fruition when they're meant to.
Think about format: Is the idea right for TV or is it a short film? Is it a stand-alone doc idea, or a series? If it's better as a three minute short film, just do that. Life is short.
Pitch it: Whatever it is you're wanting to make, if you're looking for support/funding to make it, you'll have to pitch it. Pitching stuff is tough, and I've mixed success in the area, but you have to try… sometimes it actually works out.
Stay resilient: Speaks for itself, stuff takes time, not everything works, emails don't always get replied too.
Be honest: The more honest you are, the happier you'll be. This applies to both TV and probably just life in general come to think about it. Audiences like to be told the truth, give them what they want, no matter how ridiculous it might be.
Best of luck. Don't let the haters get you down.
Duncan.
Watch all episodes of Scary Adult Things on BBCiPlayer.
Follow Duncan on Twitter @DuncanCowles, on Instagram @DuncanCowles and watch many of his past films on his website duncancowles.com.