We're excited to announce the 13 filmmakers who will take part in our new international mentoring initiative, Connecting Stories, a nine-month programme being run with the support of British Council.
Coming from Africa, Asia and the Middle East, these filmmakers are developing powerful, ambitious and thought-provoking first or second feature documentaries.
Combining online seminars exploring various aspects of the industry, individual mentorship sessions and networking opportunities, Connecting Stories offers support to further develop these exciting projects.
Find out more about our participants and our stellar line-up of mentors below:
Participants
Merieme Addou
Country: Morocco
Project Title: Strawberry Fields Forever
First/second feature: Second
Project Status: Development
Born in Morocco, Merieme Addou graduated from Mohammed V University with a degree in Law and a Master's degree in Documentary Film. She is also a freelance producer for many international channels as well as a correspondent for Radio D-W.
Mays Alreem
Countries: Jordan/Iraq
Project Title: My Memories (working title)
First/second feature: First
Project Status: Development
Mays is a graduate of the Australian College, SAE Institute in Amman (Film School). Mays worked in the field of film and television as a producer/director/writer for many short films, TV series, and TV commercials. She is currently the founder and creative director of Fireflies Films.
Asmahan Bkerat
Country: Jordan
Project Title: Concrete Land
First/second feature: First
Project Status: Production
Asmahan Bkerat is a documentary filmmaker, her short film 'Badrya' won the jury award for best minidoc at Sebastopol film festival. The feature length doc "Waterproof" she worked on with Daniel Konig premiered at IDFA 2019.
Asmahan is an alumnus of IDFA academy, the American film showcase and the RFC. She is currently working on her first feature length documentary "Concrete Land".
Carlos Yuri Ceuninck
Country: Cape Verde
Project Title: The New Man
First/second feature: Second
Project Status: Production
Carlos studied at the EICTV (Escuela Internacional de Cine y Television) in Cuba, specializing in directing for Documentaries. His shorts include Listen and Sea, Without Taste, Touch or Smell, To Beef or Not to Beef, That Is the Question on the Isle of Mu, Dona Mónica, while his feature work includes The Master Plan and The New Man, currently in production.
Yih Wen Chen
Country: Malaysia
Project Title: Shh…Diam
First/second feature: Second
Project Status: Production
Wen is a Malaysian documentary filmmaker and journalist. Her documentary on female circumcision, The Hidden Cut won the SOPA 2019 Awards for Excellence in Reporting Women's Issues. Wen is a Pulitzer Center grantee and an alumna of IDFAcademy and American Film Showcase. She's currently working on her second documentary, Shh…Diam.
Jean Claire Dy
Country: Philippines
Project Title: Behind the Fields
First/second feature: Second
Project Status: Development
Winner of the Golden Hercules award for her documentary film A House in Pieces (co-directed with Manuel Domes), Jean Claire Dy is a filmmaker, writer, artist, and educator from the South of the Philippines. She holds a MA in Media and Film from the New School in New York and is currently an Assistant Professor in Media Studies at the University of the Philippines Visayas. Her films have been screened in various international festivals.
Khoroldorj Choijoovanchig
Country: Mongolia
Project Title: Colors of White Rock
First/second feature: First
Project Status: Development
Khoroldorj recently graduated from EICAR Film School in Paris getting his MA degree in Cinematography. He has been learning, practicing and crafting his filmmaking knowledge by making films for a number of years and has made a number of short scripted films and a feature film.
Vaibhav Ingole
Country: India
Project Title: Climbing Uphill
First/second feature: First
Project Status: Production
Vaibhav Ingole is a filmmaker based out of Mumbai, India. He is an alumnus of the Crossing Borders Program Conducted by Documentary Campus & European Documentary Network where his project was developed in South Korea and was later pitched at Leipzig Networking Days in Germany, Docedge Kolkata, and Good Pitch India. He has also worked on a documentary with a South Korean production company focusing on Korean War Veterans as an Indian co-producer.
Sara Ishaq
Country: Yemen
Project Title: Sheba's Daughters
First/second feature: Second
Project Status: Development
Sara is an award-winning Yemeni-Scottish filmmaker. She is the co-founder of Comra Academy for film training in Yemen. Her previous films include her Academy Award and BAFTA nominated short documentary Karama Has No Walls and feature documentary The Mulberry House, which premiered at IDFA in 2013.
Yaser Kassab
Country: Syria
Project Title: Chasing the Dazzling Light
First/second feature: Second
Project Status: Pre-production
Yaser Kassab is a filmmaker born in Syria and based in Stockholm/Sweden, where he is studying master in film. He is known for the 45-minute film On the Edge of Life, which premiered at Cinema du Reel film festival, received the Joris Ivens award for Best First Film and won the Best Mid-Length documentary award Festival Dei Popoli. In 2019 his documentary I Have Seen Nothing, I Have Seen All premiered at Vision du Reel.
Muhannad Lamin
Country: Libya
Project Title: Donga
First/second feature: First
Project Status: Pre-production
A Libyan filmmaker, graduated from Tripoli's art institute with a directing and screenwriting degree in 2014. Co-founded Khayal Productions, a Libyan production company working on the development of the Libyan film industry. Wrote, directed and produced his short fiction Prisoner and Jailer which screened in Clermont-Ferrand, JCC.
Patar Simatupang
Country: Indonesia
Project Title: A Long Painful Voyage to A Painful Past
First/second feature: Second
Project Status: Production
Patar is a producer and director currently focusing on documentaries. His first feature documentary, 2017's Ibu (An Extraordinary Mother), was nominated for a number of awards at international film festivals. He also directed Dear Daddy, a short documentary about his childhood financed by Save the Children, and short films for TV and advertising campaigns.
Andrea Suwito
Country: Indonesia
Project Title: A Distant Call
First/second feature: First
Project Status: Production
Andrea is an Indonesian documentary filmmaker. She was selected as a participant at Sheffield Doc/Fest MeetMarket for her debut feature documentary A Distant Call. She previously worked at VICE Indonesia and attended USC School of Cinematic Arts for an MFA under Harold Lloyd Memorial Scholarship.
Mentors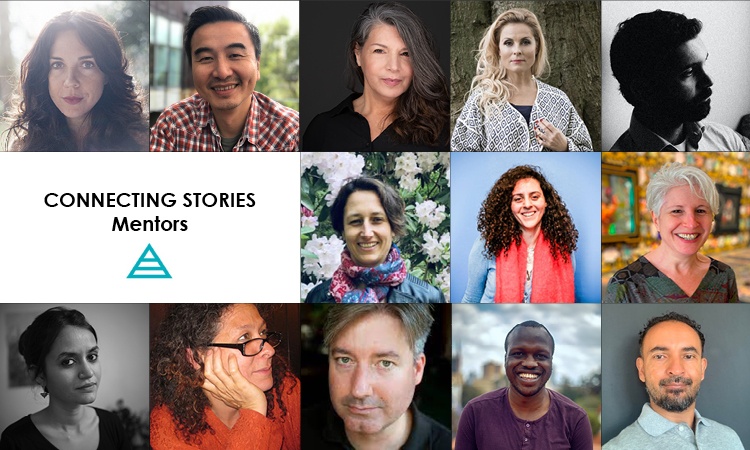 Gabrielle Brady
Leo Chiang
Pamela Cohn
Sigrid Dyekjær
Saeed Taji Farouky
Sonja Henrici
Yasmin Fedda
Tracie Holder
Payal Kapadia
Susan Korda
James Longley
Sam Soko
Raul Niño Zambrano
Subscribe to our newsletter for the latest SDI updates, or follow us on Facebook, Twitter and Instagram.